Back To Blog
When the garage doors are installed in homes, it is vital for the parents to ensure that preventive measures are taken to make sure that they are hazard free for the children. In the last few years, it has been reported that the number of children dying from automatic garage doors has increased by 10%. In order to make sure that the children are aware of the automatic garage door functioning, the garage door service providers are distributing the pamphlets and brochures for creating awareness about safety measures mandatory for the safeguarding of children present in the home.
Educate the children about electronic garage doors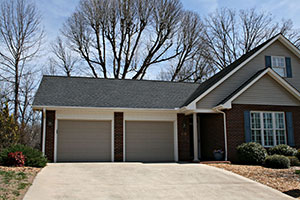 The latest trend in the market is of electronic garage doors and it is mandatory for the home owners to ensure that the garage doors are inspected by the experts on an ongoing basis. When the garage doors are monitored frequently, any mandatory garage door repair and garage door replacement services can be properly done so that there are no loopholes in the garage door. Some of the leading garage door companies are offering garage door maintenance service which will ensure that the condition of garage doors is checked at regular intervals.
Garage Door safety acronym for children
In order to provide genuine guidance to the children, many garage door contractors have devised a special acronym for the children which they can learn easily and memorize with utmost convenience. The acronym for children is as follows:
D for Doors – Door are heavy so children should never play, run or stand near or under the garage door especially when it is opening and moving.
O for Openers – Openers are for adults so children should never play with their buttons as it can open and close the garage door.
O for Ouch – Children should never even touch any part of the garage door that is moving as hands and fingers can get severely damaged.
R for Remotes – Remote controls should always be used by adults so children never play with them.